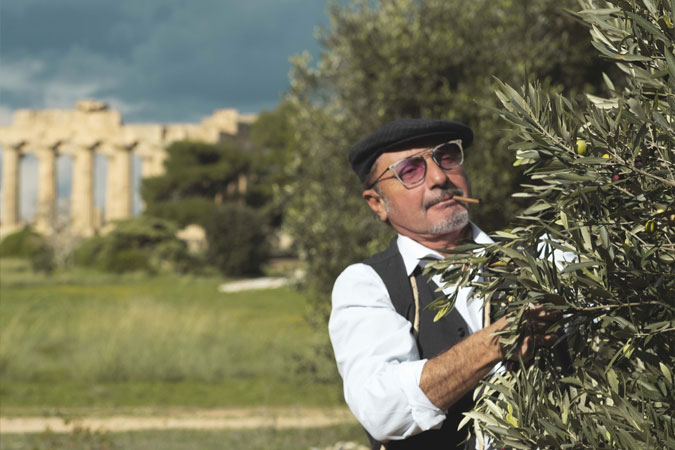 The SELINUNTE project was born from the need to enhance the artistic, cultural, landscape and agricultural heritage of the 270 hectares of the Selinunte Archaeological Park – Cave di Cusa – Pantelleria. It represents a path through which the Park aims to enhance the olive tree species present within it, protect biodiversity, sponsor scientific research, technological innovation and the marketing of its agricultural production, through the SELINUNTE brand. The centuries-old olive trees present in the area are true living monuments and represent a historical asset, a world heritage site, rich in the ancient symbolic values ​​linked to this plant.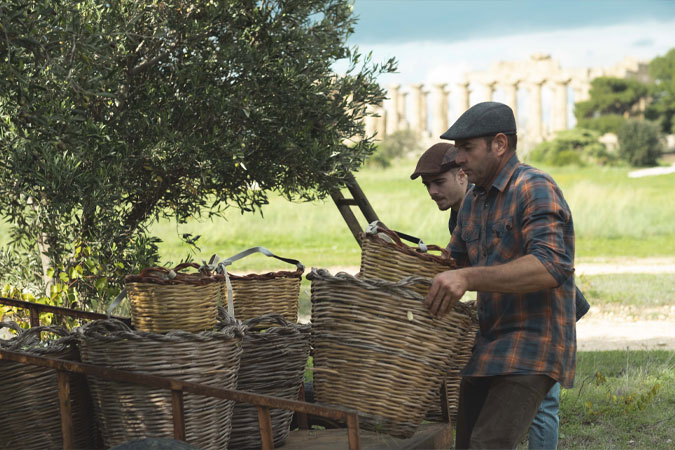 The park therefore becomes a vehicle of culture and awareness of its origins for the local population. With the rediscovery of traditional production methods and the involvement of the media during the harvesting phases, we aim to become a sounding board for the Park's olive cultural heritage in the world in the future. From this perspective, Olio Centonze becomes a narrator and ambassador of the history of SELINUNTE and its ancient splendor.
Through our cultivation and production methodologies which allow us to create high quality Extra Virgin Oils in compliance with ancient agricultural practices, we aim to enhance the archaeological, olive growing and landscape resources of the Park. The organic cultivation of ancient olive groves is mainly based on the maintenance and care of the plants and the landscape through a non-invasive recovery of the places, in compliance with the guidelines and policies for the enhancement and restoration of the entire agricultural area. In one word: "Archeo-Oliviculture"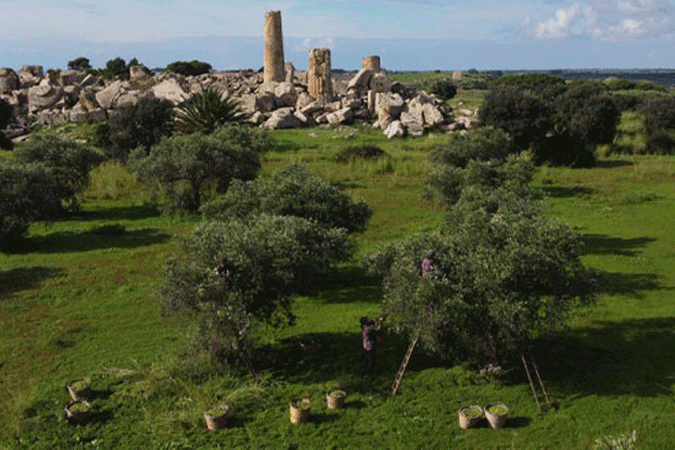 The SELINUNTE brand tells a thousand-year-old story which through its packaging will arrive in homes all over the world. With the reactivation of tourist flows in the entire Selinunto territory and with the approach of a wider audience, ranging from archeology enthusiasts to those of food and wine tourism, the project becomes the key to dissemination which is therefore knowledge, cooperation, valorisation, recovery of the landscape and maintenance of traditions. A perfect link between archaeology, nature, history and product. A cultural and gastronomic experience, simple and genuine, a squeeze of history: Selinunte oil.