WITHIN A HISTORICAL OLIVE-GROWING AREA
Our majestic, monumental olive trees and lush citrus groves stand out in a landscape that captivates the senses with the beauty of pure nature. Since 1953, our company has been cultivating within this area of extraordinary historical and scenic interest.
The "Latomie" are ancient quarries from 800 B.C., testimony to centuries of the Greeks extracting large blocks of limestone tuff for the construction of Selinunte. The area is identified as one of the very first in the Mediterranean where olive cultivation took place.
Hence the presence of monumental trees that merge with the tuff rock, creating exceptional landforms which are still the subject of study.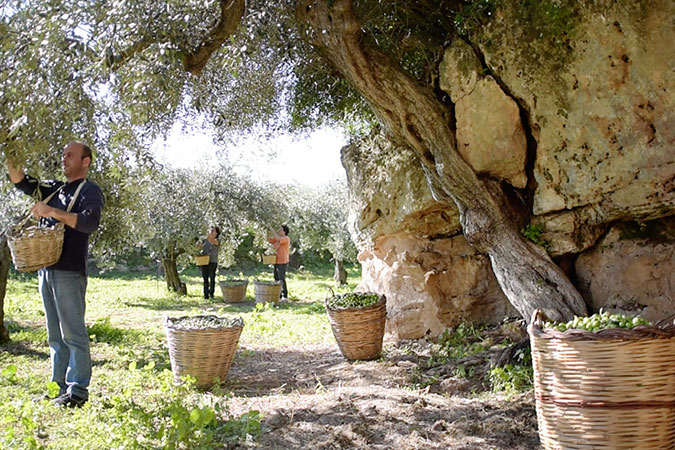 It's as if you can still breathe in the ancient atmosphere, where the culture of the past re-emerges from the marks left in the tuff by the Greek stonemasons. This sensation is enhanced by the passion of Centonze family that has dutifully safeguarded the land so that it can be enjoyed and appreciated, allowing each drop of this extraordinary oil to exude the deepest essence of its illustrious history.